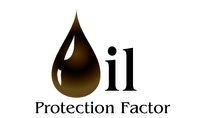 Your sunscreen's SPF is 30 or higher. What's your hedge program's OPF?

We're Energy People, Not Brokers
Don Grage, a principal of our parent company 9Ware, is the visionary and lead architect behind OilPF. He also served as the head of the Risk Management (Hedging) committee for a large mid-Atlantic petroleum distributor for years. OilPF was born out of the desire to help manage this and other hedge programs with a far more effective tool set than the spreadsheet approach used by most firms. We'd love to discuss approaches and tools to best help you enhance your own program.

Hedging Support À La Carte
Some additional tasks 9Ware has performed in support of fuel operations and hedge management programs have included:
Automated parsing of broker statements for download to Excel or direct import to accounting systems
Review and negotiation of fixed-forward purchase and sale agreements
Custom tools to analyze and visualize data flow and profitability in support of the CFO
Presentation to suppliers, customers and banks regarding hedge program structure, cash flow ramifications, etc.

"I wish we had put OilPF in place before our attempts to manage our hedge program with a spreadsheet!"
-- Stan McMullen, Mutual Oil Controller, Brockton, MA
We provide gasoline and diesel to several hundred independent dealers throughout New England. Recently we launched a pilot advance-purchase program, and protecting our cash flows for this endeavor included hedging with many daily NYMEX transactions - holding tens of financial futures positions at a time. 9Ware has helped us with data analysis and reporting for a couple years, so we turned to their OilPF service for help in managing our hedge data. OilPF's broker statement parsing gave us fast access to usable data, replacing our need to manually enter position data from the broker's pdf statement. This, along with OilPF's ability to easily upload our operations data, gave us the complete current picture we were looking for to effectively manage our hedge program. I wish we had put OilPF in place before our attempts to manage our hedge program with a spreadsheet!
For more information about OilPF hedging support services, contact us at support@9ware.com.